Our Team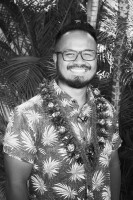 John Danganan was born in the Philippines, raised in Los Angeles and moved to Honolulu in 2010. Since graduating from LIFE Bible College he has served in youth ministry, as an associate pastor, and now as the lead pastor for New Hope Community Church. John has been married to the love of his life Renee since 2005 and they have three energetic boys Judah (12 years old), Noah (10 years old) and Ezra (3). John considers himself a burrito connoisseur. He enjoys playing congas and hanging out with his family.
Christine has been married to Chels Chae for 26 years. Local girl from Kailua, she is blessed with 3 wonderful, strong boys Michael (25), Joshua (24), and Daniel (21). Christine's walk with Jesus started when she met Chels in the skies over the Asia Pacific. Since then, together they are humbled to serve our LORD and SAVIOR with all of their hearts. Her favorite verse for this season of her life is meditating on God's promises in Jeremiah 31:17-18.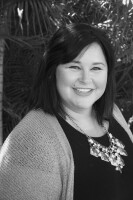 Renee is a servant at heart and is called to lead people into the presence of God through worship. Upon graduation from LIFE Pacific College with a bachelor's in Biblical Studies, she has been in full-time ministry as a worship leader and creative director. She enjoys swimming, biking and going on hikes with her husband John and their three boys.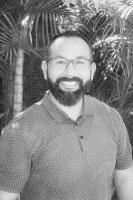 Damon Perez was born and raised in Fresno, CA, studied at the University of Santa Barbara and with an entrepreneur heart went to work for a private Christ-centered company that manages electronic payment transactions. In 2003, he took a leap of faith and accepted an opportunity to expand the company brand in Honolulu, HI. Since then, he has been married to his wife Jestine Perez for 10 years now. They both serve as Church partner representatives for Compassion International. Dedicated to raising homeschooled children, Damon enjoys quality time w/the family, drinking good coffee and always a good laugh!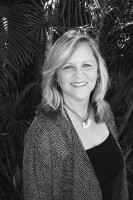 Annie Terrones and her husband Joe just moved here from Southern California. She has been serving in life stage ministry for over twenty five years as children's ministry director and youth pastor for eleven of those years. For the last year and a half Annie has worked at Zoe International, a non-profit agency that rescues children and orphans from human trafficking. Annie is happily married for 36 years to the love of her of her life. She was a homeschooling mom to her now adult children, Renee and Johnny. She is a grandmother to 5 lovely grandchildren. Annie loves Jesus. She knew there was a call on her life since she was 14 years old. Her heart is to see the children of New Hope Community Church develop their own personal relationship with the Lord Jesus Christ, help them understand their purpose and answer the call of God on their young lives.
Chels Chae
Extension Director
E-Mail:
Facebook: chels.chae

Chels has served in the US Army for nearly 30 years. A husband for 25 years, a father for 23 years and been following Jesus daily. His core competencies include strategic planning, serving church and family, music and part of any team that seeks to honor God and do good. He is married to Christine Lim and they have three children: Michael, Joshua and Daniel.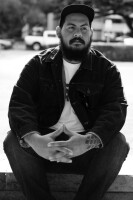 Patrick Machado
Y+YA Life Stage Pastor
E-Mail:

Patrick was born and raised on Oahu. Been married to his high school sweet-heart Rachel since 2008. Together they have 4 children; Chloe, Kaya, Patrick III, and Judah Bear. Has been serving in youth ministry since 2002, overseeing a ministry since 2014 and now is New Hope Community Church Y+YA life stage pastor. Patrick loves music and games. Believes Taco Bell, Teddy's Bigger Burger, Chilis, Sam's Club, Foodland, Xbox, Green Bay Packers … is best.