Pursue Love at all Costs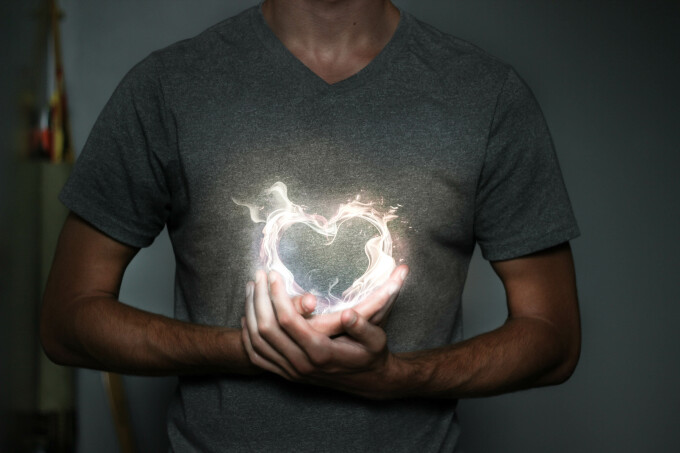 SCRIPTURE
If I speak in the tongues of men or of angels, but do not have love, I am only a resounding gong or a clanging cymbal. If I have the gift of prophecy and can fathom all mysteries and all knowledge, and if I have a faith that can move mountains, but do not have love, I am nothing. 3 If I give all I possess to the poor and give over my body to hardship that I may boast, but do not have love, I gain nothing. (1 Corinthians 13:1-3)
OBSERVATION
Paul use these exaggerated comparisons to really highlight the significance that doing spectacular things without LOVE as the origin of your motivation it will have NO impact/NO gains at all. To have faith to move a mountain, but not to have love is like a useless noise that accomplishes nothing. Jesus mentions in John 13:34-35, "...Love one another. As I have loved you, so you must love one another. By this everyone will know that you are my disciples, if you love one another."
If you operate from a place of love, its a selfless position that brings glory to the Lord thus having a great kingdom impact positioning yourself as a beckon of light.
APPLICATION
My application is to love at all cost to bring glory to the Lord! When I'm operating from a place of love, the display of
my God given gifts will be pleasing to the Lord. Now my actions with Love will be meaningful, to encourage and equip His people.
"But whatever were gains to me I now consider loss for the sake of Christ." (Philippians 3:7)
PRAYER
Lord, I pray that I can love as you intended with patience, kindness, selflessness and one that thrives in your truth. I pray against any self seeking motivation that may promote envy, boasting or pride. I want love to start and end with you - more of you and less of me. Amen!