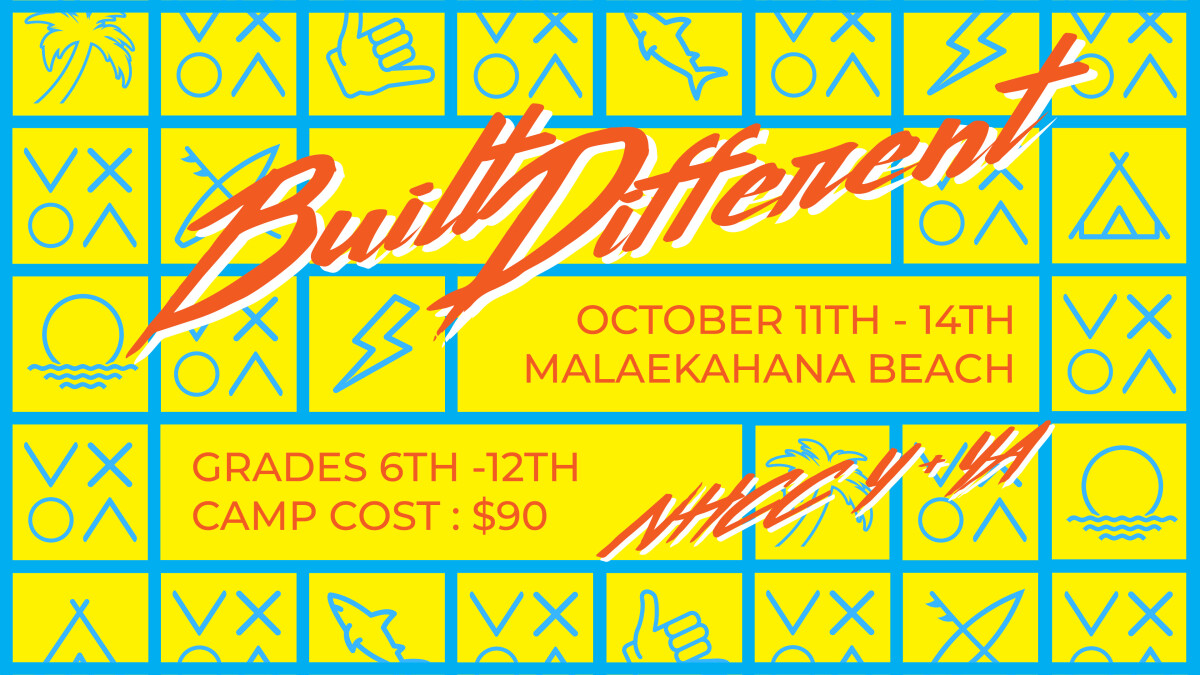 Monday, October 11, 2021, 4:00 PM - Thursday, October 14, 2021, 11:00 AM
Calling all 6th thru 12th graders and parents/guardians. Get excited because the biggest youth event of the year is here. We are going camping! Not just any camp experience but one where students and leaders take time away from daily life to focus on Jesus. Time of fun, friends, games, worship, sermons, and more fun all day long.
This camp is called "Built Different". In a world where different means something weird and information is muddy. For us that are in the community of Jesus is a really important thing to be different. That we are to live differently from what social media's rhetoric is saying. That we are called to something bigger than ourselves. We are to love differently from the movies. We as Christians are built differently from the moment we said yes to follow Jesus.
Camp is something we believe is an important God-marker in a young person's life. Like Hebrew people would look back to God moving in the Bible. Each camper can look back at camp when they need a reminder of God's love and/or even encourage another person in their life. Maybe a camper never decided to say yes to follow Jesus and camp is an amazing moment for them to make that decision.
So sign your kid(s) up and your kid's friends up. And let's get your youth to camp!
Scroll down and select "Youth Ministry" to pay for students. Click PAY HERE to make your payment.
Email Pastor Patrick Machado for any more information.